Best Natural Skincare Routines for Glowing Skin
Say Goodbye to Dull Skin with these Amazing Natural Skincare Secrets!
Having great skincare habits doesn't need to be as daunting as it sounds. In fact, putting in the time and effort to take care of your skin can even feel like a form of self-care. Nothing can be compared to the satisfaction of seeing the results of a well-cared-for complexion. However, it is essential to understand what your skin needs in order to create a skincare routine that works for you. In this article, we will be discussing the basics of natural skincare routines for glowing skin.
Discover the best natural skincare routines for glowing skin and say goodbye to dullness. Get ready to shine with a healthy, luminous complexion.
What Is a Skincare Routine and Why Is It Important?
A skincare routine is a daily regimen of steps that can be taken to nourish your skin and protect it from the harmful effects of the environment. Skincare routines are important as they help to get rid of dirt, impurities, and other pollutants that can lead to skin issues. By taking care of your skin, you can help improve its texture, prevent against wrinkles and fine lines, and keep it healthy.
Understanding Skin Type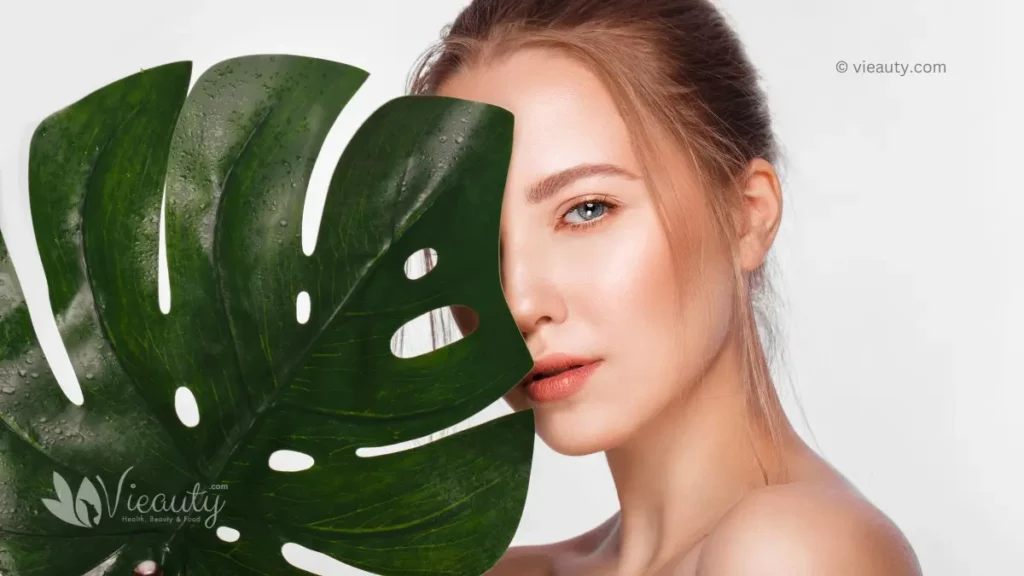 It's important to understand that different individuals have different skin types and that each skin type requires unique care. Different skin types include sensitive skin, dry skin, oily skin, and combination skin. Understanding your skin type is crucial to determine which skincare products work best for you and in creating a proper skincare routine.
Determining Your Skin Type
To determine your skin type, observe how your skin reacts under ordinary circumstances; note whether it feels dry, oily, or sensitive, etc. You can also consider the products you've used on your skin before to help you identify your skin type. Depending on your findings, you can then select appropriate skincare products that suit your skin type.
What Happens to Your Skin Without a Routine?
Without a skincare routine, your skin can be exposed to external factors such as pollution, sun exposure, and other environmental toxins, which can damage your skin's natural barrier. This can lead to skin issues such as acne, wrinkles, and skin cancer in extreme cases. Therefore, incorporating a regular skincare regimen can help protect and prevent skin damage.
Why Natural Ingredients Matter for Your Skin
The Dangers of Chemicals in Skincare Products
Chemicals in traditional skincare products can easily irritate and damage the skin. Many chemicals used in beauty products can build up in the body and can potentially cause adverse effects on health. Natural skincare products, on the other hand, often contain ingredients with beneficial properties that can nourish the skin for healthier-looking skin.
Natural Ingredients for Oily Skin
It may seem counter-intuitive to put natural oils on oily skin, but certain oils lack the comedogenic properties that can cause clogged pores. Tea tree oil, for example, has antibacterial and anti-inflammatory properties that can help combat acne and reduce inflammation. Jojoba oil is another natural oil that can help balance sebum production in the skin.
Natural Ingredients for Dry Skin
Dry skin requires a lot of hydration to keep it looking and feeling healthy. Try using lightweight natural ingredients such as aloe vera as a hydrating layer to the skin. Avocado and shea butter can also provide intense hydration, helping to maintain the skin's moisture barrier.
The Basics of a Daily Skincare Routine
Morning Skincare Routine Tips
A morning skincare routine is essential to start the day with a clean and refreshed face. Always begin by cleansing to get rid of overnight buildup, then follow up with toner. Applying serum and moisturizer before applying sunscreen should form part of your AM routine every day.
Night Skincare Routine Tips
Your evening skincare routine is just as important as your morning one. Start by removing makeup, and then follow up with cleansing, toning, and applying any night treatments such as serums and moisturizers.
Combination Skin: How to Take Care of Different Areas
Combination skin is tricky to handle. The best approach is to find products that work for different skin areas. Products that keep oiliness at bay for your T-zone while keeping dry skin hydrated in other areas is of utmost importance.
How to Get Glowing Skin Naturally
Exfoliating Dead Skin Cells: Why and How?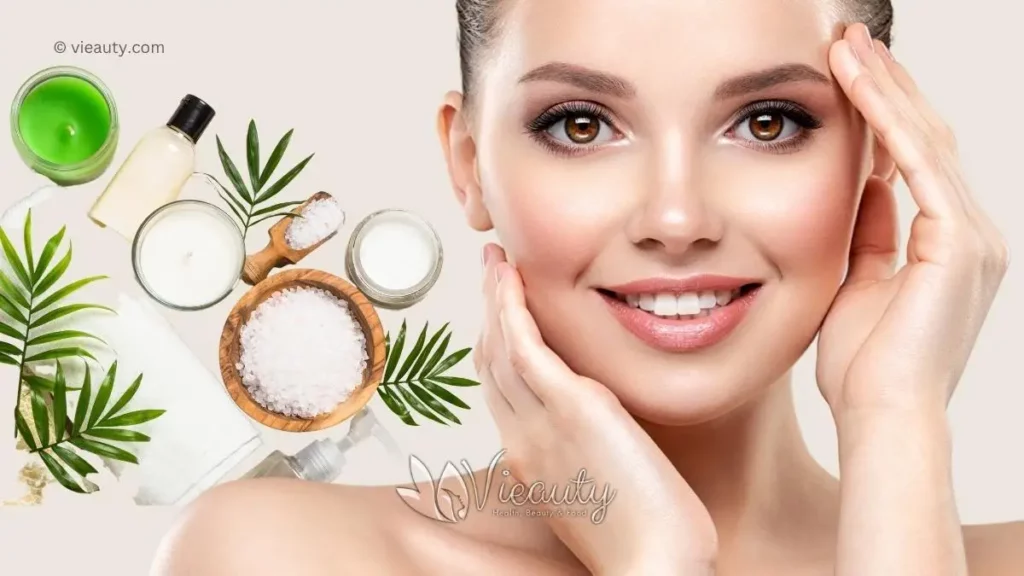 Exfoliating helps remove dead skin cells that accumulate on the skin's surface. Exfoliation not only prevents clogged pores that can lead to acne, but it also helps rejuvenate the skin and bring out a natural glow. Try exfoliating using natural ingredients such as raw honey mixed with sugar or baking soda mixed with water as a gentle scrub for your skin.
Using Natural Products for a Brighter, Radiant Skin Look
For a more radiant skin appearance, hydrating with natural ingredients like rosewater or applying face masks made from ingredients such as turmeric, honey, or yogurt can do wonders for your skin. Natural oils such as rosehip oil, argan oil, and coconut oil moisturize and brighten the skin while improving overall skin texture.
Additional Tips for Glowing Skin
Aside from a proper skincare routine, maintaining a healthy diet, staying hydrated, and getting ample rest and sleep contribute to achieving glowing, healthy skin. Drinking plenty of water, eating a lot of fruits and vegetables, and minimizing stress can also help improve the appearance of the skin.
Skincare Products to Help You Achieve Your Best Skin Yet
How to Choose Skincare Products for Your Skin Type
When selecting skincare products, consider factors such as skin type, allergies, and skin issues. Choosing natural, organic products free from synthetic fragrances, sulfates, and other chemical compounds is always a safer bet for healthy skin.
Natural Skincare Products to Try
Some natural skincare products to try include facial cleansers, serums, toners, moisturizers, and face masks. Look for products that contain natural ingredients such as tea tree oil, lavender oil, green tea extract, and aloe vera for optimal results.
Finding the Right Products for Sensitive Skin
If you have sensitive skin, choose natural, unscented, and hypoallergenic products. Keep in mind that less is more in excessive amount of products can trigger sensitivity, causing inflammation and redness.
It's important to take care of your skin and choose your skincare routine with care. Incorporating natural ingredients in your regimen ensures that your skin stays healthy and glowing. Create a skincare routine that is customized to your skin type and follow it consistently to maintain a youthful, radiant appearance.
Q: What is a skin care routine?
A: A skin care routine is a series of steps that you follow every day to make sure your skin is healthy, clean, and hydrated.
FQAs On Natural Skincare Routines for Glowing Skin
Q: Why is it important to have a skin care routine?
A: A skin care routine can help keep your skin healthy, prevent breakouts, and reduce signs of aging. It can also help you determine your skin type and find the right products for your skin.
Q: How do I determine my skin type?
A: You can determine your skin type by paying attention to how it feels and looks throughout the day. If your skin feels oily and looks shiny, you likely have oily skin. If your skin feels dry and looks tight, you likely have dry skin. If your skin feels balanced and looks healthy, you likely have normal skin.
Q: What is a natural skin care routine?
A: A natural skin care routine involves using products that are made from natural ingredients, rather than harsh chemicals. This can often be better for your skin and the environment.
Q: What are some natural skin care products?
A: Some natural skin care products include coconut oil, tea tree oil, honey, shea butter, and aloe vera. These can be used for cleansing, moisturizing, and treating specific skin concerns.
Q: How can I keep my skin looking glowing and healthy?
A: To keep your skin looking glowing and healthy, it's important to have a daily skin care regimen that includes cleansing, toning, moisturizing, and protecting your skin from the sun. Additionally, using natural skin care products and exfoliating regularly can help give your skin a glow.
Q: Can a skincare routine be different for every skin type?
A: Yes, a skincare routine should be tailored to fit the needs of each individual's skin type and concerns. For example, someone with oily skin may need to use different products than someone with dry or sensitive skin.
Q: How can I make sure my skin care routine doesn't dry out my skin?
A: To prevent your skin care routine from drying out your skin, it's important to use products that are specifically formulated for your skin type and to moisturize regularly. Additionally, using natural skin care products can often be gentler on the skin.
Q: How can I help the skin around my eyes?
A: To help the skin around your eyes, it's important to use a gentle eye cream or serum that is specifically formulated for the delicate eye area. Additionally, getting enough sleep and eating a healthy diet can also improve the appearance of the skin around your eyes.
Q: Should I have a different skin care routine for morning and night?
A: Yes, it's often recommended to have a different skin care routine for morning and night. In the morning, you may want to focus on cleansing, moisturizing, and protecting your skin from the sun, while at night, you may want to focus on treating specific skin concerns or applying more hydrating products.